Zip 'n Go Reusable Snack Bags (Set of 3)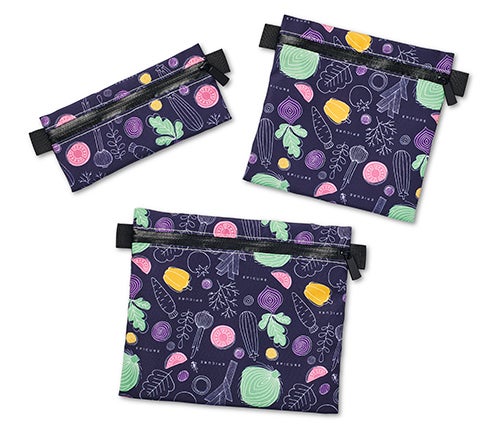 Large: 7" x 8" (17.5 x 20 cm) Medium: 6½" x 6½" (16.5 x 16.5 cm) Small: 6½" x 3" (16.5 x 7.5 cm)
Pack, zip, and go with these reusable, eco-friendly bags.  
Set of 3 unique sizes; great for kids' lunches, on-the-go snacks, and storing leftovers. 
Easy to clean—dishwasher safe or rinse pouch with water and set open to dry. 
Made of cotton fabric lined with food-safe polyester lining that meets FDA requirements. 
Set of 3.