Perfect Portion Scoops (Set of 4)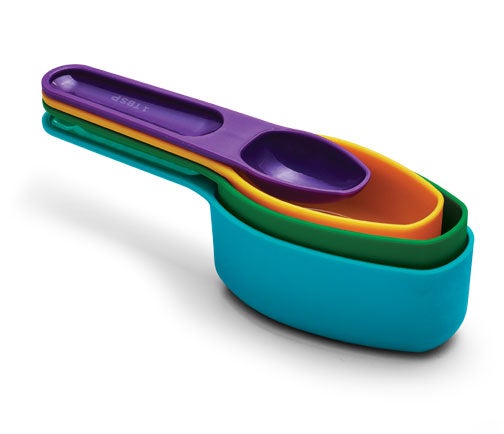 Skip the calorie counting & enjoy food in perfect portions.
Match the right amount of protein, healthy fats, grains, veggies & fruit needed for a balanced meal when following the Epic Life Program. 
Four color-coded polypropylene plastic scoops packaged as a set, together with a chart to show how to portion meals.
Lightweight—perfect for going wherever you do! Easily tuck into a purse, gym bag, or backpack. Scoops nest for easy compact storage.
Set of 4