Cinnamon Spiced Seasoning for Nuts (Pack of 3)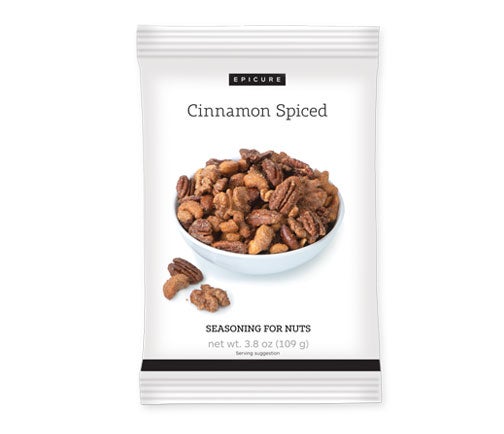 NUT FREE FACILITY
109 g (3.8 oz)
Sweet & salty with a kiss of cinnamon. Underlying notes of allspice, cardamom & nutmeg.
Make a double batch to give as a gift. Package in a mason jar with a homemade label and small festive bag with a ribbon. 
Use as a topping on baked yams, power bowls, casseroles and salads. 
Drizzle with chocolate and serve on top of your favorite ice cream. 
Makes 4 cups of prepared nuts.