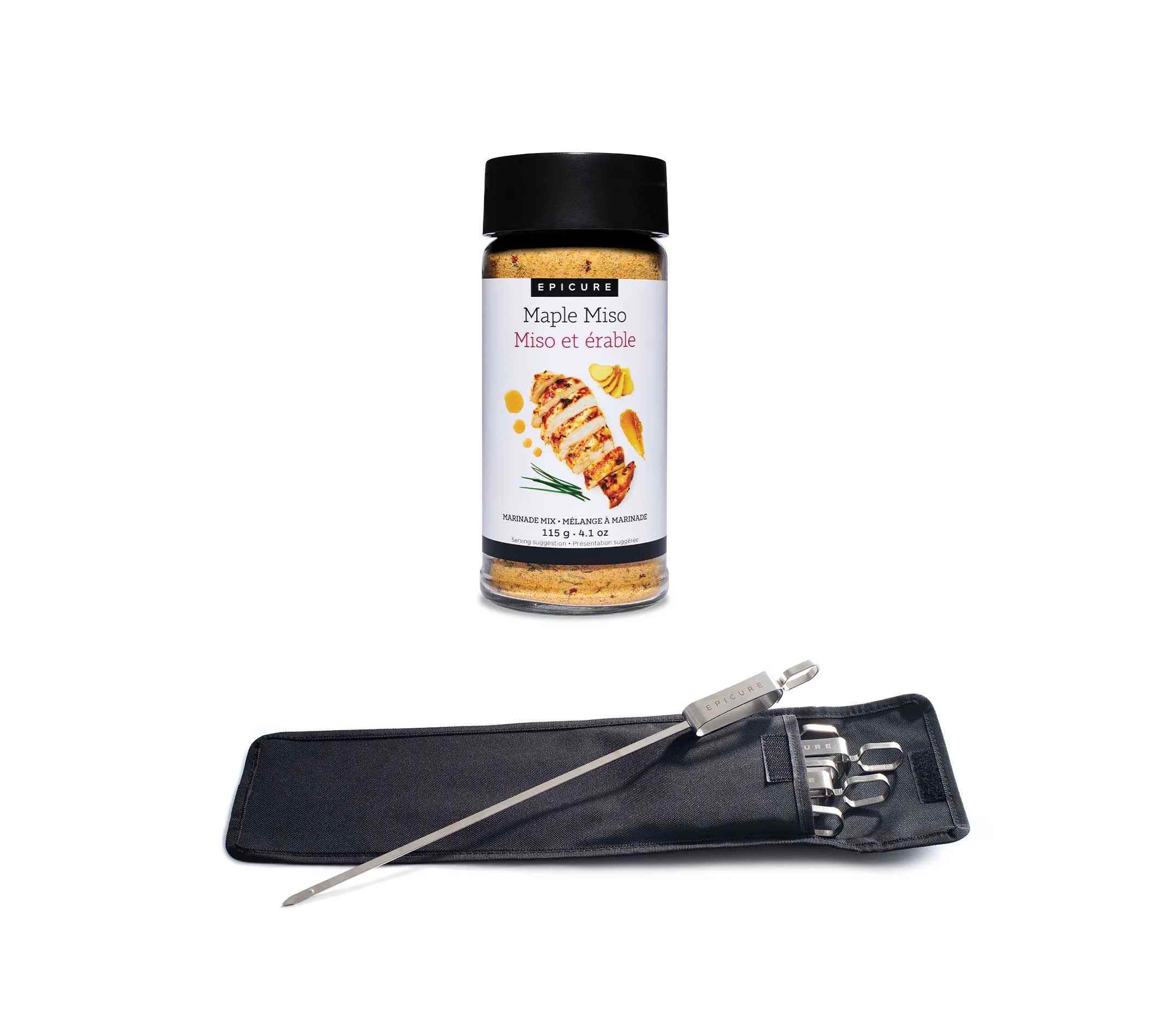 Sweet maple meets earthy miso in this sweet and salty combination. These are the grilling tools you'll need to make delicious Maple Miso skewers! 
Fire up the grill and get ready to become a meal prep pro! Marinate chicken, fish, tofu, and veggies in a miso marinade that is sweet and earthy, then slide onto the Grill Boss Skewers for a crowd-pleasing appetizer for any summer gathering! 
Includes one of each:
Maple Miso Marinade Mix –– this mix also makes for the perfect dressing, sauce or dip for summer salads and power bowls!
Grill Boss Skewers  –– the built-in slider makes it safe and simple to slide off grilled food with ease!
Watch CEO Amelia Warren share tips, tricks, and 20-minute recipes from the latest "Cooking With Epicure" class—inspired by busy people and families everywhere!